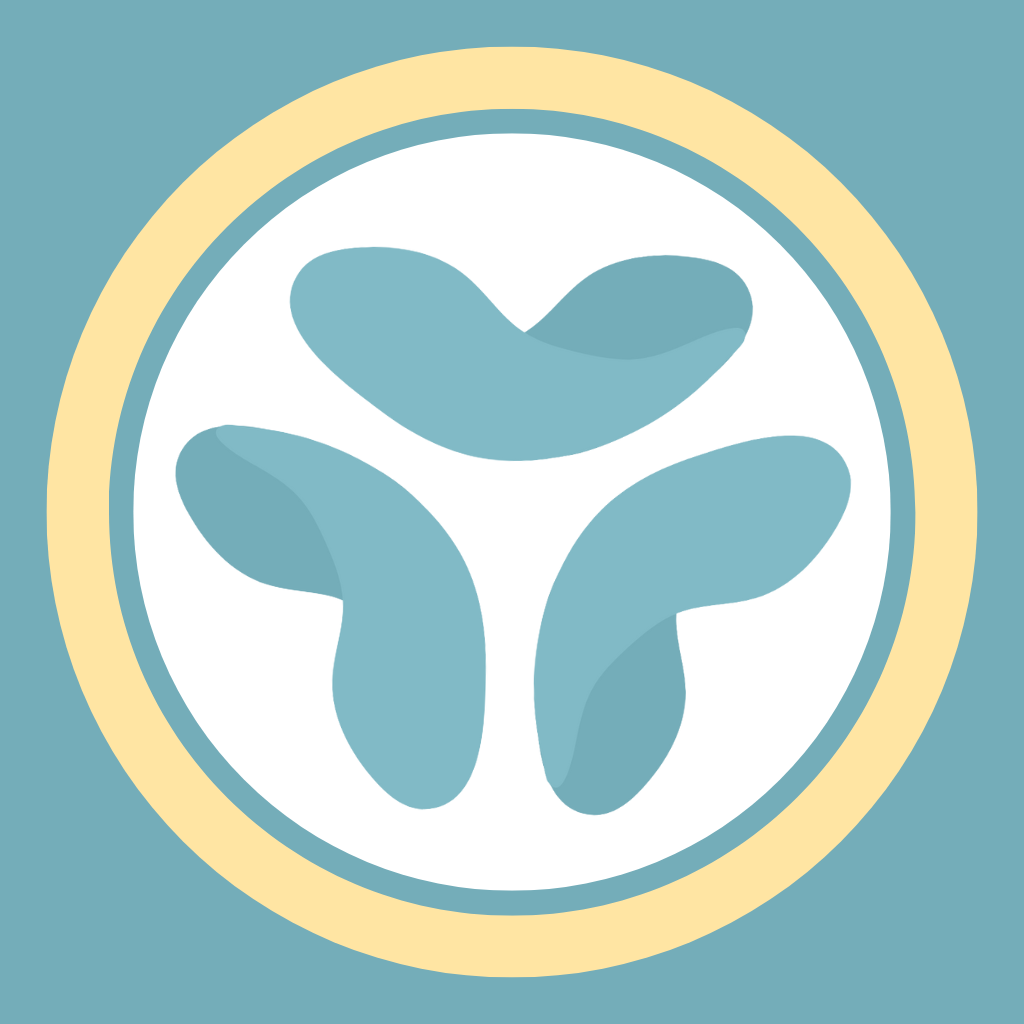 Occupational Therapy Fellowship Program
Neuro is proud to announce the launch of their first ever fellowship program for occupational therapists.
This is a 3-year paid OT position, including an initial 12-month fellowship, designed to take advantage of the foundational skills developed through graduate programs and enhance the participants' knowledge and understanding of occupational therapy with children.
Additionally, Fellows will develop the ability to address mental health challenges, with an intentional focus on the needs of the neurodivergent population.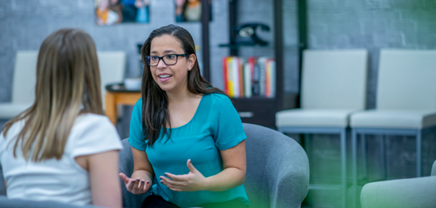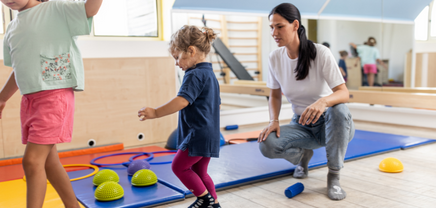 Important Dates
Applications are now being accepted


First cohort start date: Jan 16th, 2023
Curriculum Outline
Curriculum will be a mix of classroom type learning and practice with therapist mentors to help guide learning. Assessment of needs for each fellow will be determine curriculum outline. Basic outline as follows:
Time split between instruction (direct learning and observation) and experience/practice learning from therapist mentor, while slowly incorporating direct client care.
Focus of quarter:

Build on basics of pediatric OT

Develop understanding of mental health conditions common to children and families
A decrease in direct instructional time, the fellow will continue with experience/practice learning over the second quarter and increase direct client care.
Focus of quarter:

Delving deeper into fellow's specific areas of interest
A decrease in direct instructional time, the fellow will continue with experience/practice learning over the second quarter and increase direct client care.
Focus of quarter:

Individual professional development
Fellows will effectively present knowledge and advanced practice skills to the community within and outside of Neuro.
Focus of quarter:

contribute knowledge to community
OT Fellowship Job Description
Occupational Therapists provide habilitative/rehabilitative services to children from birth to 21+ years of age in a clinical setting with mental, emotional, physical, and/or developmental impairments. They are responsible for performing weekly evaluations, planning, implementing, and administering occupational therapy services/programs to restore and enhance performance. 
With a focus on holistic client care, the occupational therapist will utilize a multidisciplinary approach to address behavioral health challenges through prevention, diagnosis and treatment to promote optimal health outcomes.
Full time Fellows will have:
3 year OT Full time (36-40 hours/week) benefitted position with an initial 12-months of fellowship program.

Intensive education in several complex areas of OT including but not limited to: sensory processing, feeding, visual and auditory supports, behavioral strategies and treatment for common mental health conditions in childhood.

Learn/Do/Teach approach – developing the ability take information learned, apply it to practice, share the knowledge with the clients' family/caregivers as well as co-workers or fieldwork students.
Benefits include: Vacation, Paid Sick Leave, Paid Holiday, Comprehensive Medical, Dental, and vision plan, $50,000 Life insurance, Professional development assistance, and public loan forgiveness program eligibility.
Neurotherapeutic Pediatric Therapies is an equal-opportunity employer. We do not consider race, religion, creed, color, national origin, age, gender, sexual orientation, gender identity, veteran status or disability. We strongly encourage diverse candidates to apply.
The position requires a degree in Occupational Therapy, a State of Oregon Occupational Therapy License

Current CPR certification.

Prefer new graduates or someone desiring skill development working with children and behavioral health challenges.

Experience or a passion to work with children and their families is a must. Experience with sensory integration, autism spectrum disorders, ADD/ADHD, cerebral palsy, cognitive and emotional delay, and developmental disability is desirable.

Must be able to meet the OHA vaccination mandate requirement.
Frequent bending, reaching, repetitive hand movements, upper extremity weight bearing, standing, walking, squatting, sitting, jumping, pushing, pulling, lifting (30+ pounds), and carrying throughout a typical work shift.

Ability to manually facilitate clients' motor actions with appropriate grading of force using therapeutic handling principles.

Ability to respond to sudden and unpredictable client actions in order to ensure their safety as well as the physical therapist's safety, and others in the vicinity throughout a typical work shift.  

Ability to fully and effectively treat all client's deemed appropriate for this clinical setting, regardless of age, size, weight, diagnosis, or motor limitations.
Knowledge of occupational therapy theories, models of practice, principles, and evidence-based practice.

Knowledge of human development throughout the life span, specifically 0-21 years. 

Maintain current knowledge of research and professional literature and attend professional development courses to make informed practice decisions.

Demonstrated knowledge of Diagnostic Criteria for a DSM V/ICD-10 diagnosis.

Ability to articulate the role of occupational therapy in the evaluation, during intervention planning, and during the intervention process. 

Ability to gather relevant and pertinent information during evaluations.

Ability to recognize performance deficits. 

Demonstrated ability to provide culturally-competent treatment services to diverse client populations and maintain cooperative working relationships with others in a culturally diverse environment.

Demonstrates initiative, strong work ethic, and the ability to positively interact and collaborate in a team environment.

Ability to communicate (i.e. verbal and written) effectively and professionally demonstrates desire for professional growth and development.

Provides and accepts colleague-to-colleague coaching and feedback in a professional manner when appropriate. 

Efficient time management skills (i.e. maintain, organize, and prioritize workload). 

Punctual to work and scheduled patient appointments.

Possess computer skills and knowledge to perform job duties and responsibilities.

Maintain work area, treatment rooms, and supplies. 

Maintain professional appearance and personal conduct at all times. 

Maintain work area, treatment rooms, and supplies. 

Establish and maintain effective working relationships with physicians, staff, and management.

Attend regular staff meetings and in-service days as requested. 

Ability to be self-directed and perform duties independently. 

Adapt to changes in responsibilities in a positive manner, is receptive to new ways of completing tasks, and is flexible in carrying out assignments. Communicate and interact professionally and respectfully. 

Accountable for following the guidelines for attendance, punctuality, and overall dependability.

Accountable for effective performance and follow-through of all assigned responsibilities and for completing responsibilities within designated (or agreed upon) timeframes.   

Contribute to a positive work team by sharing information, using problem-solving methods, accepting new ideas, receiving constructive feedback and advice from others. 

Demonstrated ability to provide case management services in accordance with federal, state and/or funding source requirements as well as NTPT's policies and procedures.

Some knowledge of community resources and treatment agencies enabling appropriate referrals for specific client needs.

Some knowledge of medications commonly used by client population.

Proficient in Google suite applications and MS word usage. Ability to master proprietary software including electronic health record system required.

Strong organizational/time management skills; ability to work effectively independently and as part of a team.

Excellent verbal and written communication skills demonstrated by the ability to communicate effectively and relate congenially with parents, children, clinic staff and providers, and community referral representatives.

Proven understanding of standards and practices governing client confidentiality; demonstrated ability to preserve client confidentiality.

Thorough knowledge of and willingness to adhere to mandated reporting requirements as stated by law; working knowledge of generally accepted QA standards and procedures.
Perform evaluations using formal and informal assessment tools

Develop and implement developmentally appropriate goals 

Consistently assess progress and adjust treatment plans as needed

Develop an individualized plan of care.

Provide parent training and support as an integral part of the therapy program 

Order assistive devices and/or adaptive equipment as necessary 

Determine the client's current level of function.

Develop and provide program services and family education to support and promote the child's development, encourage participation, and to perform tasks/activities in their home, schools, and community settings. 

Monitor client's progress through observation, parent interview, and/or consultation with other professionals to determine the effect of intervention and need for continuation, modification, or termination of services. 

Provide skilled occupational therapy treatment plans in accordance with physician orders and by assessing and interpreting evaluations and test results of patients.

Document occupational therapy intervention services and maintain documentation records in accordance with state guidelines, clinic policy, and reimbursement standards.

Record treatment charges daily in accurate and timely manner.

Advocate for individuals by coordinating client care with outside agencies to increase consistency between home and the community. 

Maintain appropriate documentation of session content, interventions, and treatment

Manage confidential clinical records and perform related clinical responsibilities such as intake processing, computer data entry, and case records management.

Obtain weekly supervision via Clinical Supervisor

Participate in self and peer reviews of job performance, upon request.

Supervision for Fieldwork Level I and II Occupational Therapy students.

Supervision of volunteers

Supervise and direct Occupational Therapy Assistants/Aides in direct patient care and related activities as requested. 

Promptly and thoroughly documents and maintains clinical and administrative records regarding patient limitations/interventions, treatments, responses, and progress to administered therapy as well as discharge summaries. 

Follow all policies, operating and safety procedures as outlined in the Employee Policy and Procedure Manual. 

Comply with the Oregon State Occupational Therapy Act, codes and regulations. 

Report suspected abuse to Child Protective Services and supervisor, complete required documentation. 

Must be comfortable with holding therapy sessions both in clinic and telehealth.