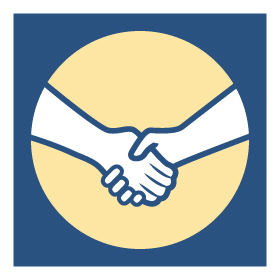 Our mental health therapy program

provides outpatient treatment to children, adolescents, families, parents, adult individuals, and couples

focusing on neurodivergence and disabilities.
Neuro's Mental Health Therapists are trauma Informed.
What does this mean?
Trauma-informed therapists will ask the question "what happened to you?" versus "what is wrong with you?". Trauma-informed therapists recognize that trauma impacts individuals in different ways, and will respond in a way that emphasizes physical and emotional safety, finding growth through collaboration, trust, and empowerment. The impact of trauma on children may be displayed through difficult behaviors throughout their lives; a child who isn't old enough to "remember" a traumatic event may still experience the effect for years after. Trauma-informed therapies focus on ways to help process these traumatic memories and experiences so that life becomes more manageable. There are multiple ways in which trauma-informed therapists engage clients.
Please see the list below for some of the specialties we offer at Neuro:
Who can benefit from mental health therapy?
We can help individuals experiencing a wide array of mental health issues, including but not limited to:
Autism Spectrum Disorders
Sensory Processing Disorder
Attention Deficit-Hyperactivity Disorder
Depressive Disorders
Anxiety Disorders – Generalized Anxiety Disorder, OCD, Social Anxiety, Panic Disorders, and Separation Anxiety.
Gender Identity and Sexuality Issues
Post-traumatic Stress Disorder
Reactive Attachment Disorder
Adjustment Disorders
Family Discord
And more!