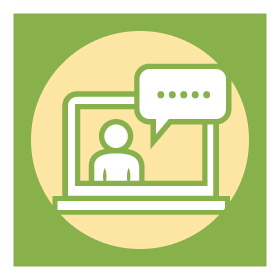 We are committed to providing

excellent continuity of services

for our clients and families by offering

Telehealth appointments.
We believe that many clients and families can benefit from this unique and proven way to deliver occupational therapy, physical therapy, speech therapy, mental health therapy, and medical program services.
For newly referred and current patients
Occupational, Physical and Speech Therapy
Clients interested in occupational, physical, or speech therapy services may contact our clinics regarding availability for either in-clinic or Telehealth appointments. Call the location nearest you, or email our Scheduling Team at [email protected].

Many insurance companies have Telehealth as a covered benefit at this time. We are checking with them on a regular basis to ensure their coverage for Telehealth Services. It is a good idea to contact your insurance company for plan and coverage information.

If you need assistance, you can contact Kjeresti Kliewer, one of our insurance specialists.
Mental Health and Medical Services
Our providers offer both Telehealth and in-clinic appointments at our clinics.

For questions about Telehealth services, insurance coverage, and/or appointment availability, please also reach out to our Care Coordinators for our mental health and medical services.
Frequently Asked Questions