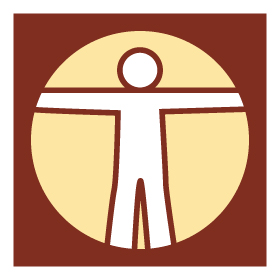 Pediatric physical therapy is a specialized therapeutic treatment

which focuses on improving the body's ability to move,

allowing infants, children, and young adults to

learn new skills through movement.
Our physical therapists understand that each person is unique and not everyone fits into a specific therapy model, so by developing a specialized treatment plan we are able to provide the most effective intervention.
Our physical therapists are licensed in Oregon and highly trained to assess and provide treatment to children from birth to young adults.

The goal is to provide each client with the skills to achieve and sustain their highest level of independence.
We do this by addressing:
Mobility
Getting the body ready to move by working on:
Muscle control

Strength and endurance

Range of motion

Posture and balance

Overall comfort
Functional Ability
Practicing the skills to properly move by improving:
Motor development skills and tone management

Activities of Daily Living – including play and school performance

Gait training

Body alignment – through orthotics and assistive devices

Management of lifelong fitness towards independence
Quality of Life
Improve participation in all areas of home, school, and community:
Easing the challenges with daily caregiving

Prevent further injury

Incorporate assistive technology and devices which assist independence

Ongoing support and/or transition assistance to other community or therapeutic programs
Frequently Asked Questions
A variety of treatment methods can be used to address the needs of each child including:
Torticollis Treatment
Aquatic therapy
Functional mobility
Partial body weight support treadmill training
Myofascial Release,
Neuromuscular re-education,
Neurodevelopmental Treatment (NDT),
Manual therapy,
EMG Biofeedback,
Kinesio taping,
Home programming,
And parent education/training
Physical therapists also provide therapeutic equipment assessments and recommendations for assistive equipment such as:
Orthotics/DAFO's
Walkers,
Standers,
Gait trainers,
And wheelchairs.
At Neurotherapeutic Pediatric Therapies, our physical therapists are highly trained to assess and treat children and young adults with a variety of genetic, neurological and developmental disorders including:
Cerebral Palsy
Developmental Delays
Gross and Fine Motor Delays
Coordination and Balance Problems
Down Syndrome
Fetal Alcohol Syndrome/Affects
Birth Injuries or Birth Defects
Traumatic Injuries (Brain, Spinal Cord, Hand)
Neurologic Disorders
Chromosomal Disorders
Nervous System Disorders