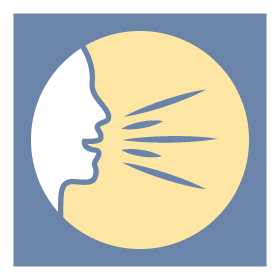 Pediatric speech therapy is a skilled intervention used to

help children communicate.

It focuses on developing any and all skills necessary to

express and comprehend communicative messages

in all areas of a child's world.
Our belief is that speech therapy should be a fun and engaging experience which leads each child to become an active participant in the process. It is important that as a child develops the skills to become confident communicators, they see communication as a useful and enjoyable activity.
Our Speech-Language Pathologists are licensed in Oregon and certified by the American Speech, Language, and Hearing Association (ASHA) to assess, diagnose, and treat children with communication disorders.

Using innovative, evidence-based intervention strategies, treatment sessions are tailored to fit the specific needs of each individual child by taking into consideration their unique difficulties, strengths, and motivations.
What does speech therapy help with?
Pragmatics
Engagement—Eye contact, shared attention, reciprocal interactions

Non-Verbal Communication—Body language/proximity, gestures, intonation

Social Skills—Turn taking, inferencing, being flexible, perspective taking, play skills
Language
Receptive Language—Identifying items/actions/descriptions, comprehending correct grammar, understanding directions/sentences/stories

Expressive Language—Labeling items/actions/descriptions, using correct grammar, telling accurate directions/sentences/stories
Speech
Articulation—The production of accurate/ clear speech sounds

Oral Motor Abilities—The execution of oral movements needed for speech or chewing food

Voice—Volume control, strain/tension

Fluency—Stuttering, breath support, smooth consistent speech rate
Frequently Asked Questions